About Us
Our Mission Statement 
Task Properties, Inc. has set the standard of excellence in the Northwest Real Estate market. Within its team oriented structure lays your greatest resource in the Real Estate profession. To help you achieve your greatest potential...
We provide a solid foundation through training and experience to give you, the sales associate, the confidence to go out and succeed in today's Real Estate market.
We provide an environment with state of the art technology necessary in meeting the demands of today's top Real Estate Marketing Professionals.
We provide an environment that promotes the highest standard of professionalism and integrity, providing the client and sales associates with the best possible experience.
Through hard work, professionalism, and dedication we lead the Real Estate market and will continue to lead the Real Estate market in the future.
Why Work With Us?: 
Through dedication, enthusiasm and hard work our agents provide a one of a kind Real Estate experence.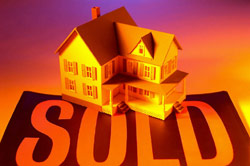 Phone: 425-377-8183Task Properties, Inc.
Fax: 425-334-5645
Email: info@taskproperties.com
Turn those For Sale signs into SOLD signs!!!